Jun 18, 2017 3:34PM
Confirmed: Lorde Is Absolutely The Onion Ring Reviewer
Flavour saver.
Last week, New Zealand's
Newshub
did some
excellent investigative journalism
and posed the question: Is Lorde a secret onion ring reviewer on Instagram? The story was thrilling from start to finish, and the evidence was convincing.
Now, finally, we have answers. In an interview with Jimmy Fallon, Lorde confirmed everything. "Aagh, it's me! It's me!" She told him. Knew it.
Unfortunately, the account is still deleted. "I feel like it reads like something a pop star would do to be relatable," Lorde cringed/explained.
Not just worried about the world reading too much into a lol with mates, Lorde is also worried that she is going to get onion rings thrown at her. "It's just, no everyone knows about it," She said. "People are gunna be throwing onion rings at me on tour." Yep. Can confirm. Would throw an onion ring.
PS: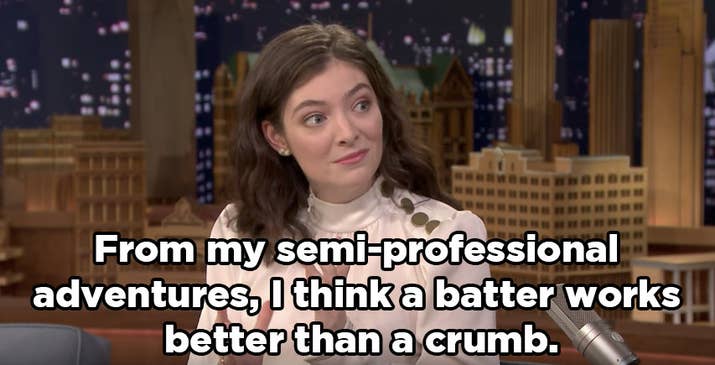 Hayley Morgan